The holiday season already started spreading its joy and subsequent stress around. However, we are certain that most of you guys will postpone your Christmas shopping until the absolute last minute. After all, we are all human, and let's face it: Christmas shopping is nerve-racking. The problem is that we are expected to show our appreciation based on an impossible gift-giving algorithm. A good gift should reflect appreciation, thoughtfulness, and a significant investment. The problem is that the ideal gift doesn't really exist, so let's start our shopping journey by giving up looking for impossible. Instead, let's eliminate some basic Christmas gift clichés that show a complete lack of thoughtfulness. Once we'll get that out of the way we will focus on some basic factors that you should consider if you want a gift that shows love and brings joy.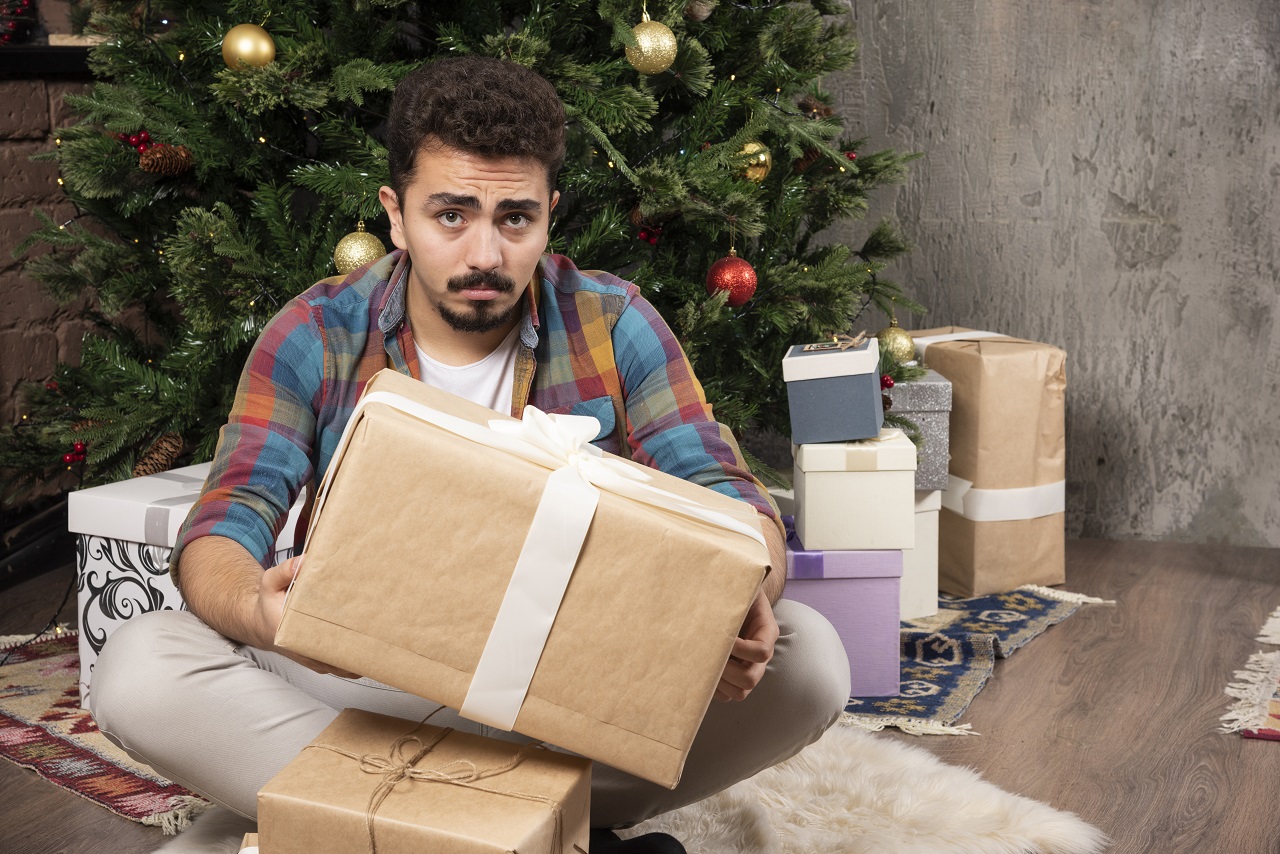 Boring gifts you need to stop giving
1. Cheesy jewelry
If you have your eyes set on a cheesy jewelry piece, you might want to take a step back and reconsider this option. Jewelry gifts are more common for women, but there are also a lot of jewelry pieces that most men wear like watches or rings. If you think that inscribing a piece of jewelry makes the gift more special, you probably haven't seen any romantic movies. It has been done from the beginning of time, and it is about time we stop giving into this materialistic belief that jewelry brings happiness. While there are some occasions where jewelry can make for an appropriate gift, Christmas isn't one of them.
2. Money or gift cards
There is nothing that is more impersonal and shows less consideration that a gift consisting of either money or a gift card. While we understand the practicality of such a gift, it has nothing to do with the art of gift giving. If you think that someone you care about could use some financial aid, you should help them, but don't wrap your help in the spirit of Christmas. This holiday is supposed to be about authentic connections with family and friends and there is nothing authentic about a gift card.
3. Clothes
No matter how well we think we know someone, gifting them clothes is never a good idea. First, you must get the right size and match their style. Secondly, even with the same size, the cut of the clothes can make a big difference on various types of bodies. Secondly, clothes are very intimate items that define a person, so it should really be up to each individual how they choose to dress. Unless, you know for sure that a person wants a particular piece of clothing, you are better of coming up with a better idea.
4. Anything that has to do with body image
This idea is not only boring, but it can also be offensive. The last thing you want your gift to do is make someone insecure about their body. As such, avoid scales, shape-wear or any weight loss gadget or product. If someone is already on a fit journey and they are passionate about fitness products and gadgets, then you can give them something fitness related as a gift. If that is not the case, keep in mind that no gift is going to motivate someone into getting in shape. It is only going to make them feel bad and ruin their holidays.
5. Luxury items that you would never buy for yourself
Just because something is expensive, doesn't mean that it will be appreciated as a gift. As a general rule, never give someone something that you think has an unjustified price. For example, avoid everyday product produced by an upscale brand as a fad. This includes but is not limited to expensive pens, water bottles, shopping bags, engraved paperclips and so on. These gifts may seem luxurious, but they are a literal waste of money.
The 3 factors that define a quality gift
When it is done right, gift giving can be an art. Its not about the money that you spend, but about the meaning behind your gift. A valuable gift can be defined by one of more of the following factors:
Meaning – A gift that symbolizes something meaningful for the receiver is guaranteed to be appreciated. For romantic relationships, consider things that happened or that you talked about a long time ago. Remembering old moments will show a person that you value the time spent with them. For example, you can book a trip to the place where you had your first vacation together. You can also make an album of your favorite memories together or recreate your first date.
Purpose – If you know that a person is struggling with something, finding a solution for that problem shows a lot of care and attention to one's needs. For example, let's say that you know that a loved one is constantly complaining about the daily traffic. At the risk of blowing our own trumpet, it's obvious than an electric scooter would make an excellent gift for them 😉
Effort – The effort that you put into a gift shows a person how much they mean to you. Effort can be measured differently, and it can also be appreciated differently, according to each person's love language. The effort can be financial or physical. For example, you can buy something expensive that you think a loved one would enjoy, or you can make something for them with your own hands.
What to consider when buying a gift
You probably someone that is an excellent gift giver. We all have that one person in our lives that always manages to surprise everyone with the perfect gifts. Well, there is no magic or naturally born talents behind the art of gift-giving. It's all about paying attention at the right times. Ideally, you should make a note on your phone whenever a loved one mentions something they like. By the time a special occasion arises you should have several options for your loved ones. Until you put that system in place, here are some factors to consider for narrowing down your gift options:
Hobbies – Any hobby-related gift is bound to be appreciated. Even if your gift is not something they need, at least they will appreciate the fact that you know them well enough to consider their hobbies.
Goals – If you know that a person is working hard towards reaching a specific goal, any gift that can help them reach that goal faster will be appreciated. For example, if someone is trying to learn a new language, you could give them a voucher for some online classes. If someone complains that they don't have enough time to work their projects, an electric scooter can help them save time 😉
Experiences – Instead of giving someone a useless gift that will clutter their home, you could gift them an experience. That will keep their home clutter free and it will turn into an unforgettable memory. For example, you could give them a hot-air balloon ride or entries to a wine tasting experience.
5 reasons why an e-scooter is the perfect gift idea
The purpose of this guide is to help you become a better gift-giver. Nonetheless we can't help suggesting the most obvious perfect gift that anybody will enjoy: the electric scooter. Let's face it: you can't go wrong with it. Just try it and you can thank us later when you reap the ensuing benefits of this gift. If you're still not convinced, here are 5 unbeatable reasons while the e-scooter is the ideal Christmas gift:
It's suitable for most adults – You don't have to be athletic to use it, there is no height limit for it, and it can be used by both men and women.
It saves time – All that time wasted in traffic jams could be better spend doing fun or useful activities.
It saves money – A piggy bank is a boring gift but an e-scooter that helps you save gas and parking money is something that anyone will appreciate.
It protects the environment – A gift for a person can also be a gift for our planet. Even if your loved one is not into environment protection, at least you will know that your gift will have a positive impact. We all want to breathe fresher air in our cities.
It's fun – The ultimate purpose of any gift is to bring joy and you must agree that riding an e-scooter delivers unsurpassed fun.
In a nutshell
Christmas is supposed to be a fun time! Try not to let the gift-giving pressure rush you into buying the same old boring gifts that most people buy. Whether or not you choose to give an e-scooter as a gift is up to you. Just try to avoid cliches and come up with gift ideas that will bring real joy to your loved ones.