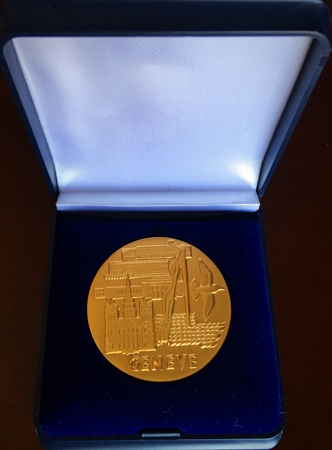 Innovation is one of the main values on which the E-TWOW brand was built. Our purpose has never been to create a static and perfect product, but to constantly innovate and improve our products. It was this desire for innovation that led us to integrate cutting-edge technologies in our scooters, which helped us break records and pave the way to a new era in urban mobility. Here are just a few of the many achievements that we have made over the years.
We were the first company in the world to use a front-wheel drive for an electric scooter.
We were the first company in the world to implement a Kinetic Energy Recovery System and an electromagnetic brake for an electric scooter. Before the invention of our scooter, the KERS technology was only used on Formula 1 cars.
We were the first company to use a unique communication block that combines the acceleration and the braking system, while also displaying valuable information like ambient temperature, battery percentage, sensor lights and much more.
We own the record for the smallest energy consumption for a mass-produced electric vehicle that can carry a 75 kg load – only 6.15 W/h
In 2013, we produced the lightest mass-produced electric scooter (weighting only 9.8 kg)
We own over 50 patents and inventions related to the E-TWOW electric scooter.
Our factory in China is in charge of producing the electric scooters, using cutting-edge machinery and technologies. We also have a business center in Romania, which represents the European Center of logistics, service and sales.
Having achieved a leading position in the electric scooter industry, we started working on the development of the most efficient scooter ride sharing system. We have two Research and Development centers (one in China and one in Europe) that develop both software and hardware for the scooter ride sharing system. Using the most advanced technologies, we develop smart batteries with wireless charging capabilities, IOT and GPS applications, as well as Android and iOS apps.
The R&D center in Europe is also in charge of developing low and high power EV charging stations.