E-TWOW S2 Booster eKFV
Celebrate with us the introduction of the new generation of vehicles for urban electric mobility on two wheels.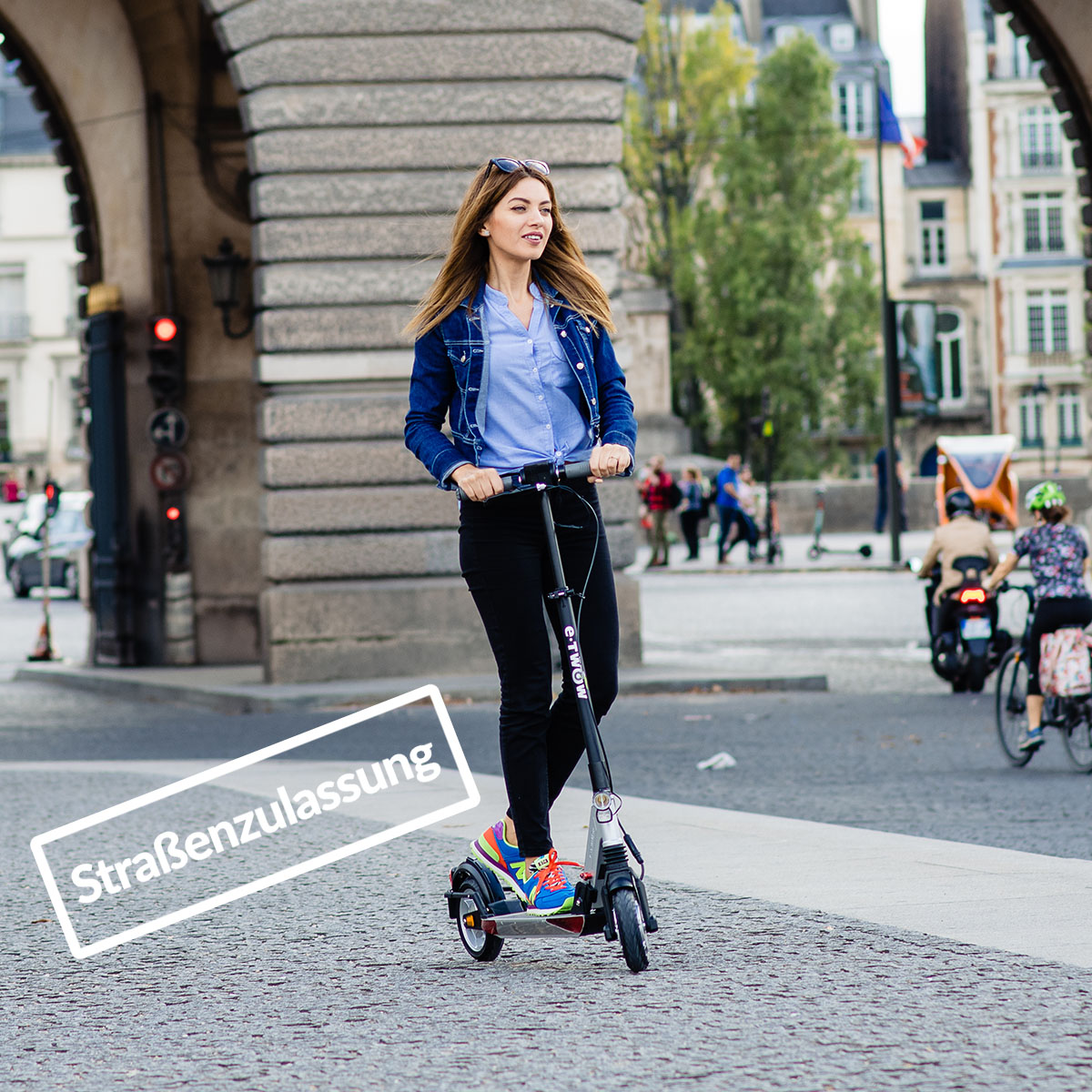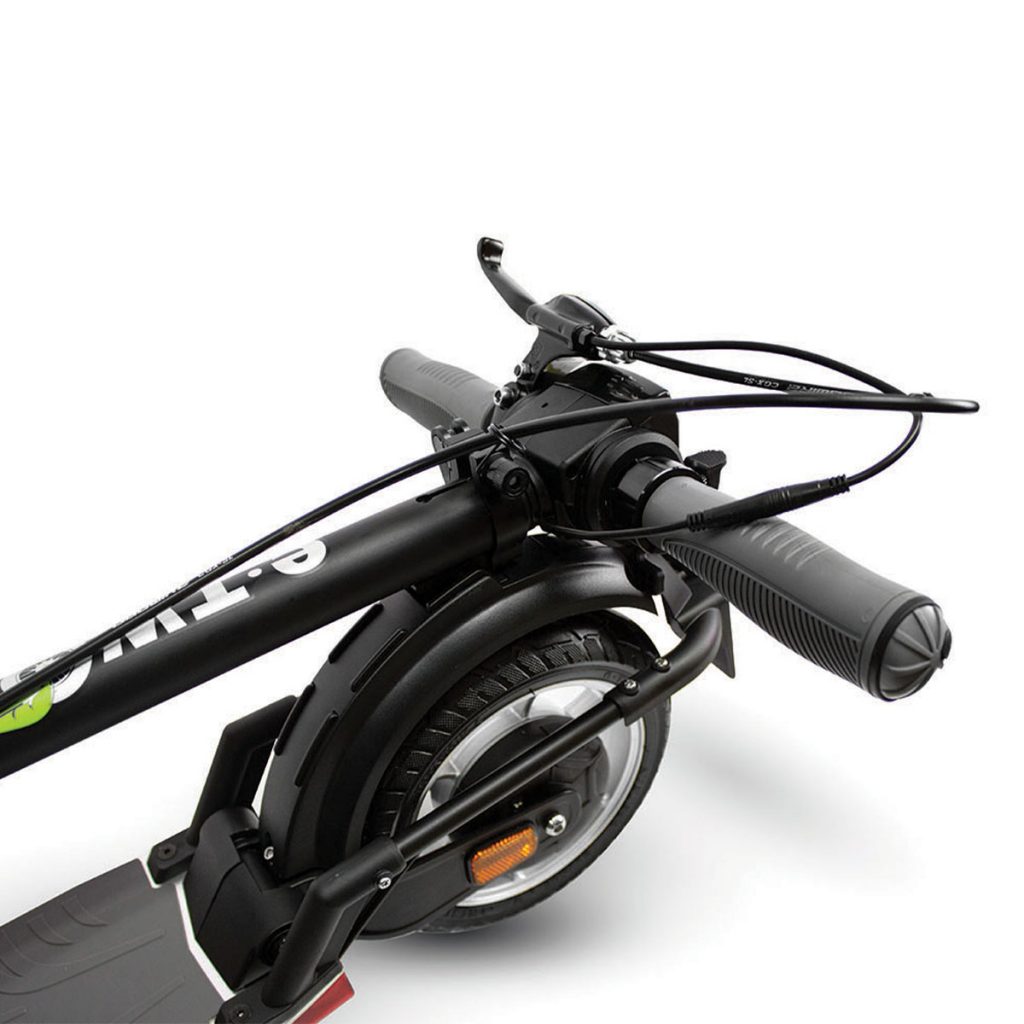 We implemented the Formula 1 KERS technology on the scooter, so that we could reduce the energy consumption and increase our scooter's autonomy by up to 40% by simply pressing the magnetic brake
Patented polyurethane airless tires, coated with rubber composite and outfitted with improved treads, are enhancing the performance in wet road.
The main advantage of airless tires is that they cannot go flat, resulting in a savings, due to the fact that airless tires will need to be replaced less often. The vehicles outfitted with airless tires are able to carry more weight and engage in more rugged activities.
The scooter comes equipped with front and rear shocks, to make riding on the city streets as comfortable as possible. Of course, you can avoid pot holes and rough roads to maximize the lifetime of your scooter, but you have to know that the E-TWOW scooters can handle adverse driving conditions.
THE MOST PORTABLE SCOOTER
E-TWOW scooters have a 3-point folding system and they weigh less than 13 kg, so they take little space and can easily be carried anywhere
FAST 3 POINT FOLDING SYSTEM
One of the best parts of the E-TWOW scooters is their distinctive folding system. The scooters can be folded by simply clicking the folding lever, conveniently located above the scooter platform. E-TWOW scooters are also among the few scooters in the world that feature a height adjustable handlebar and folding handles. When it is fully folded folded, a scooter's size is considerably diminished, allowing you to carry it with ease and store it anywhere you want, under your office desk or in the trunk of your car.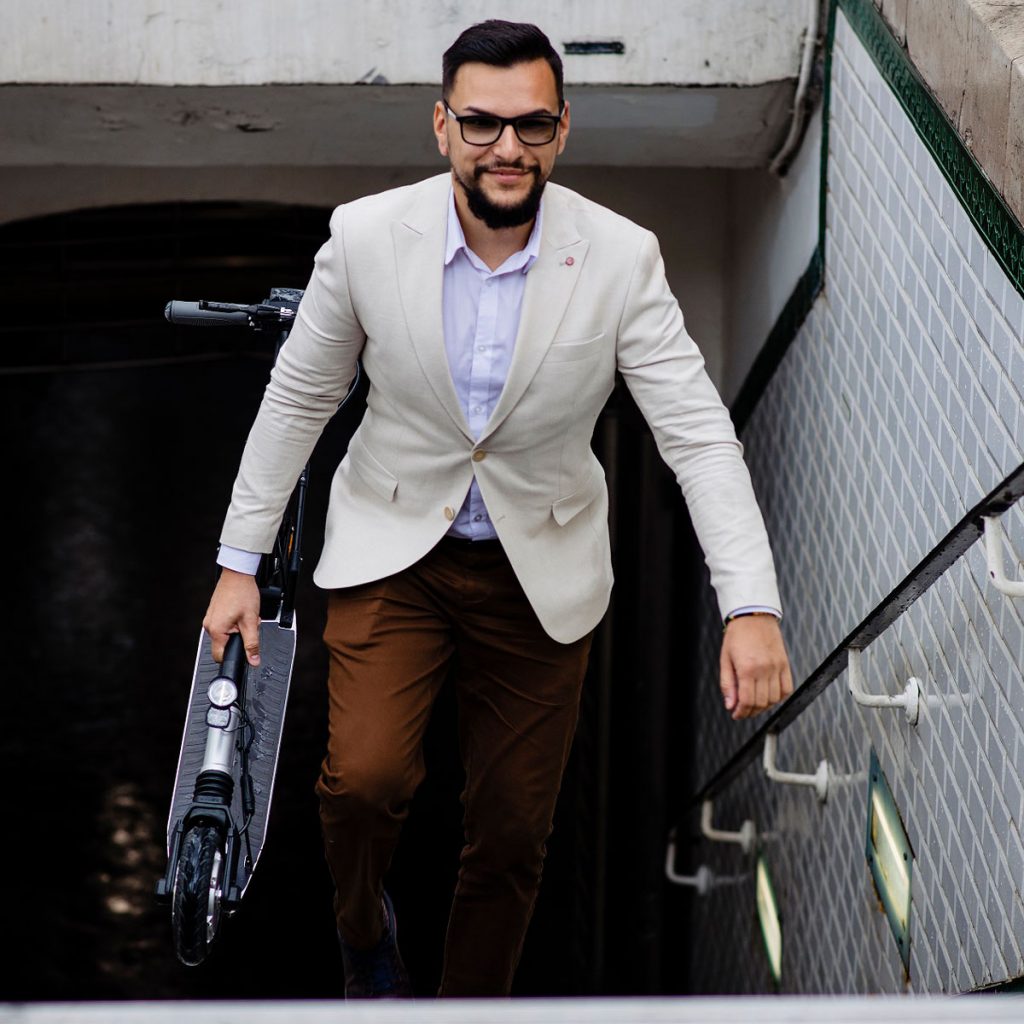 Technical Specifications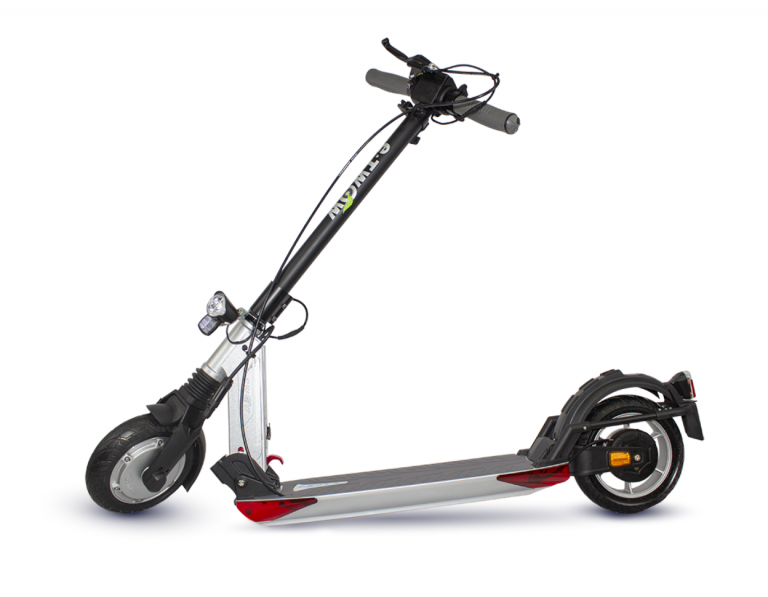 DISCOVER THE
E-TWOW EXPERIENCE
Discover the E-TWOW Experience! E-TWOW scooters allow you to take control of your time!
No more endless hours stuck in traffic jams!
Now you can arrive quickly at your destination and use your newly gained free time to embark on new adventures with your friends!
The driver of the vehicle must familiarize himself with the vehicle using the operating instructions before starting the journey. This applies in particular to difficult driving situations (e.g. curbs, steep ramps, transverse and longitudinal grooves, etc.).
Scope of delivery: small electric vehicle, battery charger, operating instructions, ABE; StVZO: Yes according to eKFV;